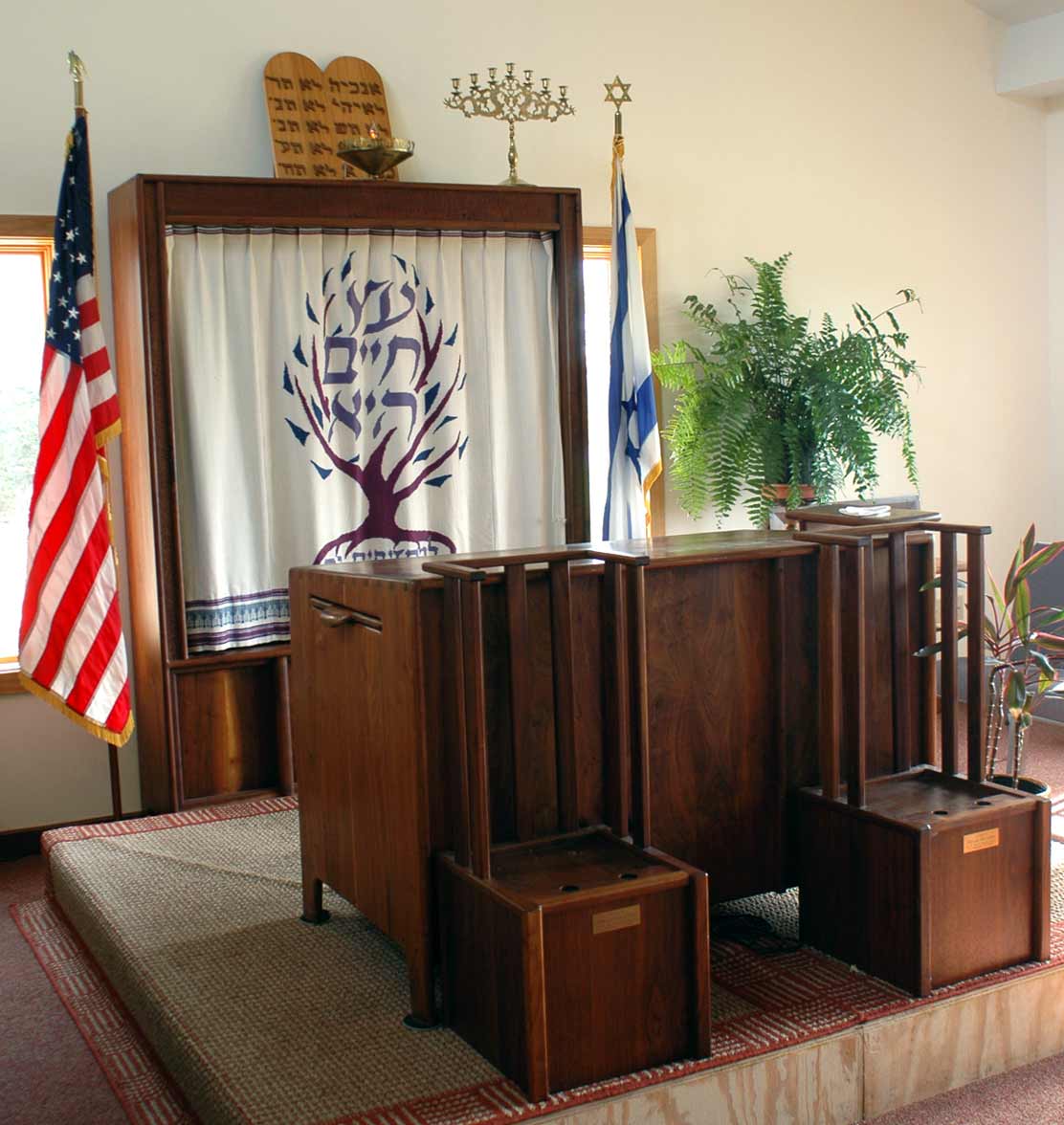 Prior to July 2003, the congregation rented space in the Hillel building near the University of Missouri campus.In December of 2002, we purchased the remaining portion of the Godfrey estate, 6.9 acres with a 2-story 5-bedroom house, barn, silo and shed at 500 West Green Meadows Road. The 90 year old farmhouse was remodeled and, in July 2003, the Congregation moved into its new home. Although the house was adquate for most Shabbos services, it could not hold enough people to accomodate special occasions, and still could not house our religious school in its entirety.
Benyamin Schwarz, an architect and Professor at the University of Missouri, offered to create a design within the constraints of the budget allocated by the Congregation Board. His design, produced in less than two weeks, was endorsed by the committee and accepted by the Congregation Board. Septagon Construction was hired to build the structure. Building began in May 2007. The building was completed in October of that year, and was dedicated, with the placing of the mezuzot, on October 28, 2007.
We still rely on the Farmhouse to hold offices for our Rabbi and administrator, as well as a very small kitchen. But, our new space has allowed us to have one place to educate our children and come together to worship.  As we grow in both numbers and riches, we hope to be able to create additional, beautiful space!